This International Women's Day, we would like to celebrate all our amazing women that make our organization so successful. And by success, we mean far more than financial – our very culture is embedded in the qualities and core values that women here bring to work every day.
Our CEO, Janine Seebeck, recently said it better than we can – "I believe in diversity of thought and unity of purpose at BeyondTrust. I feel strongly this is an essential part of what makes BeyondTrust excel in our employee experience and culture, and that it directly reflects on our ability to deliver the best experience to our customers."
Currently, 32% of our workforce identify as women, a figure that has seen an increase since 2020. We have numerous initiatives and programs in place to empower, advocate, and inspire women across BeyondTrust. Our Women and Allies group is dedicated to creating a safe and inclusive environment for open communication and engagement within the female-identifying community and among their allies. It also aims to develop and grow careers for women at BeyondTrust and increase visibility on topics relating to the female experience at BeyondTrust.
We also have BeyondTrust's Women in Security Network. Founded in 2020, this program provides opportunities for women in cybersecurity to come together to network and collaborate across different organizations, share ideas, and encourage a more inclusive and diversified industry.
But that's enough from us for now. Let's get to know five of our women, learn what they enjoy about cybersecurity and working here, discover the career advice they would give to young girls, and find out what their hobbies are outside of work…
Lindsey Claypool, VP Channel Americas
I have been onboard with BeyondTrust since last August, and it's been a fantastic ride! I am responsible for leading the Americas Channel Sales Organization. My team manages our channel partners who are headquartered in Canada, US, and Latin America, as well as our key distribution partners in those markets.
In the day-to-day, we support sales execution for better partner alignment, joint account planning, and driving our partner's GTM plans with BeyondTrust. The team also supports execution for our key system integrators, alliance partnerships, and driving partner enablement.
The Channel Account team is a Swiss army knife for BeyondTrust. Since our channel partners are at the forefront, representing us to our clients, we are involved in so many different areas of the business. We also gain a strategic lens into the key trends of what works and what doesn't. We can often plug in quickly to drive immediate value in any situation. Supporting our channel partners and helping our sales teams problem solve and drive towards the best possible customer experience is rewarding and fun!
If you are looking for an ever-changing, fast moving, industry that allows you to travel and meet people from all different walks of life, this is for you! There are a lot of men and women in the industry that are willing to mentor and help throughout your development, so don't be intimidated if you aren't a techie at heart.
Finally, I am the mom of a wonderful 2-year-old daughter who keeps me and my husband on our toes. Right now, I've been really enjoying revisiting my childhood favorites as new experiences with her. When I'm not soaking up time with my daughter, I LOVE time outdoors. I love to hike, fish, go boating, take a swim, go out on the ATV—you name it!

Janine Seebeck, Chief Executive Officer
My main responsibility at BeyondTrust is to lead, support, and empower the team to deliver on our vision and mission and to ensure we provide the best experience in the market to our customers. I joined the company almost 7 years ago as CFO when I saw an impactful product in a market that had endless opportunities. As we have grown – both in size and product offerings – I was given the opportunity to become our COO, followed by CEO in July of 2022. I cannot wait to see what this next chapter in our BT story will bring!
I enjoy so many things about my job – but at the end of the day, I think it all comes down to the people and the mission we are on to solve some of our customers' most challenging cybersecurity problems. Every day, we're reminded of the impact our products have on some of the most critical industries—and what's at stake if threat actors win. Knowing that I get to help brilliant and motivated people protect identities, stop threats, and deliver dynamic access to empower and secure a work-from-anywhere world is super meaningful to me.
Not to mention, finding a team that lives and breathes its core values – values that I strongly believe in – has been an essential part of my BeyondTrust experience. Here, accountability, integrity, passion, humility, teamwork and results are not just words – they really are how we live and work together in service of our customers every day.
Technology offers many amazing opportunities to use your talents in different fields (from engineering and accounting to marketing and sales), so don't be afraid to think outside the typical roles, and don't think you have to confine yourself to a specific skillset to work in tech. If you enjoy STEAM topics of any type, look first for companies that align with your values and interests. Most importantly, be you and be bold. When you follow what you love and really set your mind to it, you can be anything you want to be.
Outside of work, my favorite thing to do is spend time with my family. I'd like to add relaxing at my happy place, the lake, but these days, we spend most of our time running from one event to another with our two boys, who are active in multiple sports and music year-round!
That said, we're good at finding creative ways to have fun as a family on the move. Today, when I finish work, I am heading on a road trip (three-hour drive) with my oldest son, who is competing in a State Wrestling Tournament. My youngest son gets to have a sleepover with his grandparents to make sure he does not miss his two soccer games, while my husband is at a work event in Dallas!

Kelly Quintero, Channel Account Manager
I joined BeyondTrust three and a half years ago as a Territory Sales Manager working for the South America market. This year, I transitioned to a new role, and I am responsible for the channel strategy in Mexico, Central America, and The Caribbean. My priority now is to expand our PAM message around the region and engage regional and global system integrators (GSIs), technology alliance partners MSPs, and cloud service providers.
During the last few years, I've had a lot of fun while working—from helping customers to improve their cybersecurity strategies, to collaborating with partners as we grow along with them, to learning from a very creative team on how to deliver the numbers in a more complicated business environment.
Work in BeyondTrust is an everyday challenge, I always learn something new, and that's very motivating for me. Here, I feel free to propose new ideas. Even if you are not in a management position, every idea is valuable. Being the only woman in a team of majority men drives me to think outside the box. The Technology industry is growing over the years, and here we have a huge opportunity to differentiate ourselves through curiosity, creativity, intelligence, and innovation.
Finally, traveling is what I enjoy doing the most! This year, I expect to check country #30 from my bucket list! I love listening to Podcasts, practicing indoor cycling, and visiting the yoga studio at least twice a week! Also, I like spending time discovering new restaurants and coffee shops in my town.

Melanie Sullivan, Sr. Software Development Manager
After joining BeyondTrust as a Software Engineer back in 2013, I've progressed into the role of a Sr Software Development Manager. Now, instead of writing queries and code, I work with our Product Management, Product Owners, and Scrum Masters to help the team deliver features that our customers need. Being a people manager, I also work to support each of my team members so they can feel confident in developing and applying their skills to solve challenges as they arise.
On a macro level, I'm so proud to work for a company that cares as much about their employee experience as they do about our customers & products. On a day-to-day level, I really enjoy balancing the responsibility of helping people develop and grow in their careers while also taking on the complex organizational tasks of coordinating product development and release processes. I'm very lucky to work with a diverse team of talented people who collaborate, support each other, and learn from each other.
I would advise any young girls or women considering a career in the technology industry to follow their strengths, learn by doing, to not be intimidated if something is difficult, and to always ask questions. Most people I've worked with in this industry are helpful and like to share what they know. You can learn so much by trying something and asking others for help when you get stuck. Don't be afraid to start!
I enjoy spending some of my free time downhill skiing or hiking with my family, doing yoga, reading, and working on jigsaw puzzles. I am also a bit of a foodie, and I love trying new recipes in the kitchen as well as enjoying meals I don't have to cook in some of the amazing restaurants that my hometown has to offer.

Ashley Dodge, Technical Communications Manager
As Technical Communications Manager, I am responsible for managing the operations of the Technical Communications department. This includes planning and evaluating activities, establishing strategic business goals, and supporting the department's development and needs. This is not where I began my journey with BeyondTrust. The company has made career development opportunities available for me. I originally joined the business as a Technical Writer, transitioned to a Lead Technical Writer role, and I am now Technical Communications Manager. I have the pleasure of working with exceptional colleagues who continue to cheer me on and support my journey.
I am inspired every day by my colleagues and amazing team. I thrive in environments where I can help others and I am so proud of all we have accomplished as a Technical Communications team, as well as for our future ambitions. It is an honor to work with such exceptional colleagues who mentor and challenge each other to learn and grow every day.
My best advice is to be yourself and to not let others convince you that you cannot have a voice. While it might feel more appropriate to blend and find acceptance from your peers, it is proven that diversity in a team leads to best results. Bring yourself and your passion into the equation and all will benefit. Be the change you want to see!
When I'm not working, I love to spend time with my partner and 2 cats (Gina & Prairie). We enjoy the many restaurants and entertainment opportunities Halifax, Nova Scotia has to offer.

Sabrina Rutkin, Senior Marketing Director
As the Sr. Director of Marketing for the Americas at BeyondTrust, I manage a team of 11 talented Field & Channel Marketers located across North and South America. They serve as "CMOs of their regions" and help bring the BeyondTrust experience to life across all 50 U.S. states, Canada, and all 33 countries throughout Latin America.
Many at BeyondTrust see the field marketing team primarily as event managers, but for every one event that our team produces, there are a myriad of back-end logistics and coordination efforts that must take place. Be it partnering with Sales to help with Customer and Partner Mapping exercises, identifying the audiences and messages that will resonate most, collaborating with Product and Customer Marketing to respond to trends in the market and our own install-base, or partnering with Digital Marketing and the SDR organization to ensure that thoughtful outreach and dedicated follow-up takes place, the Americas Marketing team is on it!
When I joined BeyondTrust a little over 2 years ago, I was originally brought on to support the newly solidified Global Accounts Team and serve as strategic Marketing Leader for the Latin American region, having directly supported the region myself in my previous role. I absolutely loved stepping into a role that hadn't existed before; in fact, I have historically gravitated towards brand new positions with ambiguous-to-nonexistent definition. This time around was no exception, and I truly believe that my efforts to support two incredibly important Global Sales teams gave me a wealth of experience in helping drive initiatives and innovation across BeyondTrust. It also gave me invaluable exposure to a myriad of leaders who have since become my peers.
To be recognized for my earnest efforts and successes, asked to lead the entire Americas Team, and to also be given the opportunity to hire for and build out the team to what it is today is an honor I couldn't have even dreamed up for myself 24 months ago!
I love that, every day, running the Americas team doesn't look the same. Some days, I feel like I'm part people manager/part therapist; others, I'm heavily invested in creative brainstorming; and sometimes my time is consumed by working cross-functionally with peers to help build a more integrated Go-to-Market approach. There are no siloes on my team!
To bring the best of BeyondTrust to the field, we must become as familiar with Digital, Corporate, Customer, and Channel campaigns as we are with the campaigns we own fully from end-to-end. My favorite thing about my team is just how wildly different but also similar we are. The Americas Team all have their own superpowers—demand generation acumen, digital marketing wizards, Channel "whisperers," and event experience architects—but when we all get together for teambuilding or a company event, it's like a bit of a family reunion. We laugh and joke, and you can mix and match us up in any which way, but we all have tremendous respect and admiration for one another. I can't even begin to express what a rare, beautiful thing that is to find in a team!
My advice to any young woman considering a career in the technology industry would be to fully invest in the joy and value of networking, and to humble yourself and start wherever you can get your "foot" in through the proverbial door.
The better you can articulate the transferability of your experiences to whatever it is that you think you want to do in the tech industry, the better positioned you'll be to differentiate yourself in an extremely competitive market of talent. I started my cybersecurity career in Inside Sales roles because those were opportunities that I was able to garner referrals for from my generous network. At the time, I was "pretty sure" that I wanted to work in Marketing, but I told my interviewers that I was willing to pick up the phone and talk to anyone.
That fearless attitude served me well; I went from never having seen (let alone used) Salesforce before in my life to becoming the go-to "Salesforce forensics guru," helping validate opportunity sources alongside SalesOps leaders for fair compensation, serving on tiger teams to implement multi-touch attribution, and eventually building out the inside sales team to support inbound lead qualification and outbound targeted prospecting on a global scale. Not too shabby for someone with a Journalism and Creative Writing degree whose first post-collegiate job was running a youth non-profit organization on an American Indian Reservation!
While neither are parts of a background that most would equate with being "stepping stones" to a high-velocity career in cybersecurity Marketing, I am proof that, if you put yourself out there, do the work to get in the door and climb the ladders, strive to learn and grow while being the kind of person that others want to work with, the universe will respond with an abundance of opportunity.
Outside of work, if I'm not at home spending time with my family, then I am most likely at my church either rehearsing for or taking part in a religious service or concert. I've sung with the adult choir and served as a Cantor for this parish since my husband and I relocated back to the San Francisco Bay Area from the East Coast in late 2014. While the time commitment can be considerable, it gives me an incredible sense of purpose to know that I'm sharing my time and talents in such a meaningful way by helping the lonely feel welcomed and the mourning feel comforted at moments in their lives when they most need uplifting and support from fellow human beings.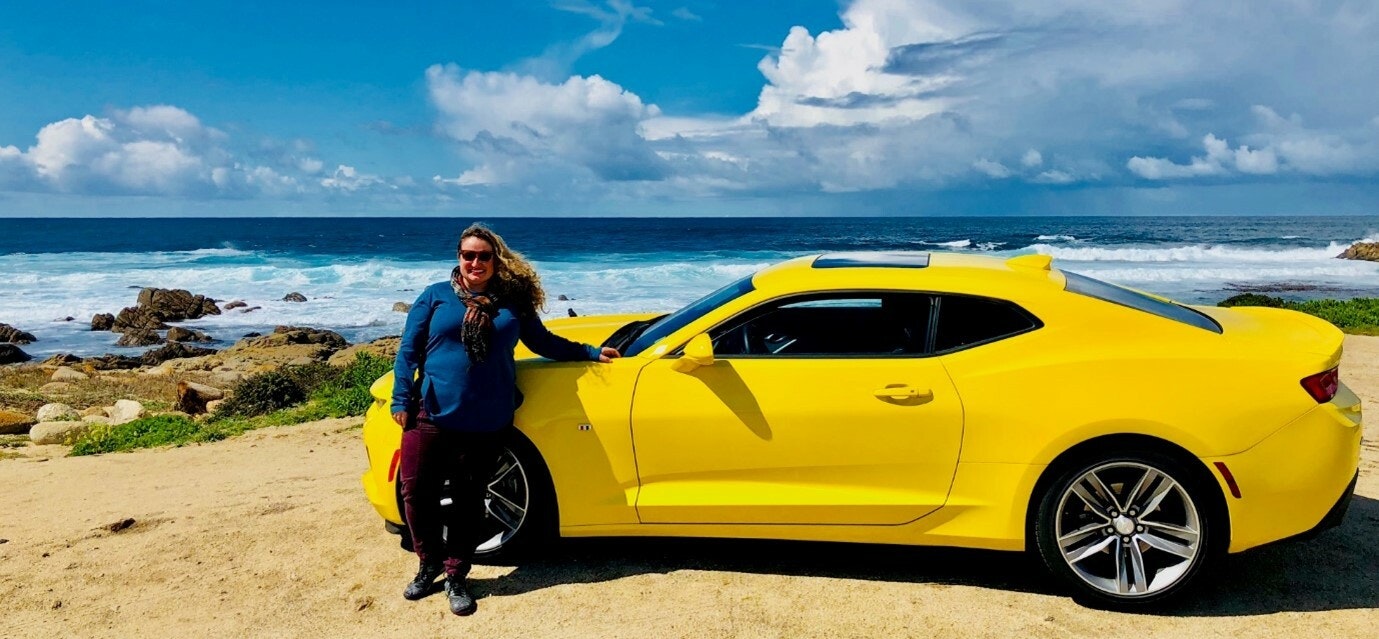 Kelsey Duncan, Senior Quoting Specialist
Order Management is responsible for reviewing every sales order to ensure that all relevant documentation and approvals are in place before we fulfil licenses, services, or training to the customer. I joined BeyondTrust as an Order Management Specialist and was promoted to Sr Order Management Specialist. Not long after, I heard about an exciting opportunity on a new Quoting Team that was being created, and I transferred over to become Lead Quoting Specialist. I am still in that transitional period of supporting the OM team and training for my new role.
I joined BeyondTrust while the UK was still in lockdown – so I never met another person "in-person" until I had worked here for over year. My entire team is also based in the US, so every day I worked with people who were in a totally different country and on a different time zone. Despite that, there was not one single time I felt excluded, unheard, or like I was not part of the team. I work with the best team ever and I am excited to move into my new role, but I am so sad not to be taking them with me!
My best advice to young girls? Don't compare yourself to other people – I always enjoyed IT in school, but I decided to drop it after my AS levels as I didn't feel as 'techy' as the other people in my class (fun fact – I was the only girl in my class of 20 people at college). That experience put me off pursuing a career in Tech, and I went to University to study English and Creative Writing instead – a couple weeks in and I knew I had made a terrible mistake. I dropped out and reapplied the next year to do a degree from the department of Computing. I realised that, just because I didn't enjoy programming, it didn't mean I couldn't be successful in completing a computing degree or having a career in tech.
I found a degree that worked for me, and I was able to secure a year in industry placement working for IBM, which gave me great experience working for a corporate technology company. I was 1 of about 10 girls in my initial intake, and only 1 of 3 to graduate in my class in final year. You're going to be working for most of your adult life – make sure you do something you enjoy and are passionate about, and don't let anybody (including yourself) put you off.
Outside of work, I love to see live music. In 2022, we went to at least one gig/festival every month, which was SO fun but really exhausting. This year, we're taking it easy, but we do have tickets to go to Glastonbury for my first time, and I'm so excited for that. Aside from that, I spend a lot of time reading and buying books (which is a hobby in itself) to sit in a TBR pile for a ridiculous amount of time. Any remaining time is spent adoring the love of my life, Kevin – my 10-year-old dog and the main reason I love working remotely.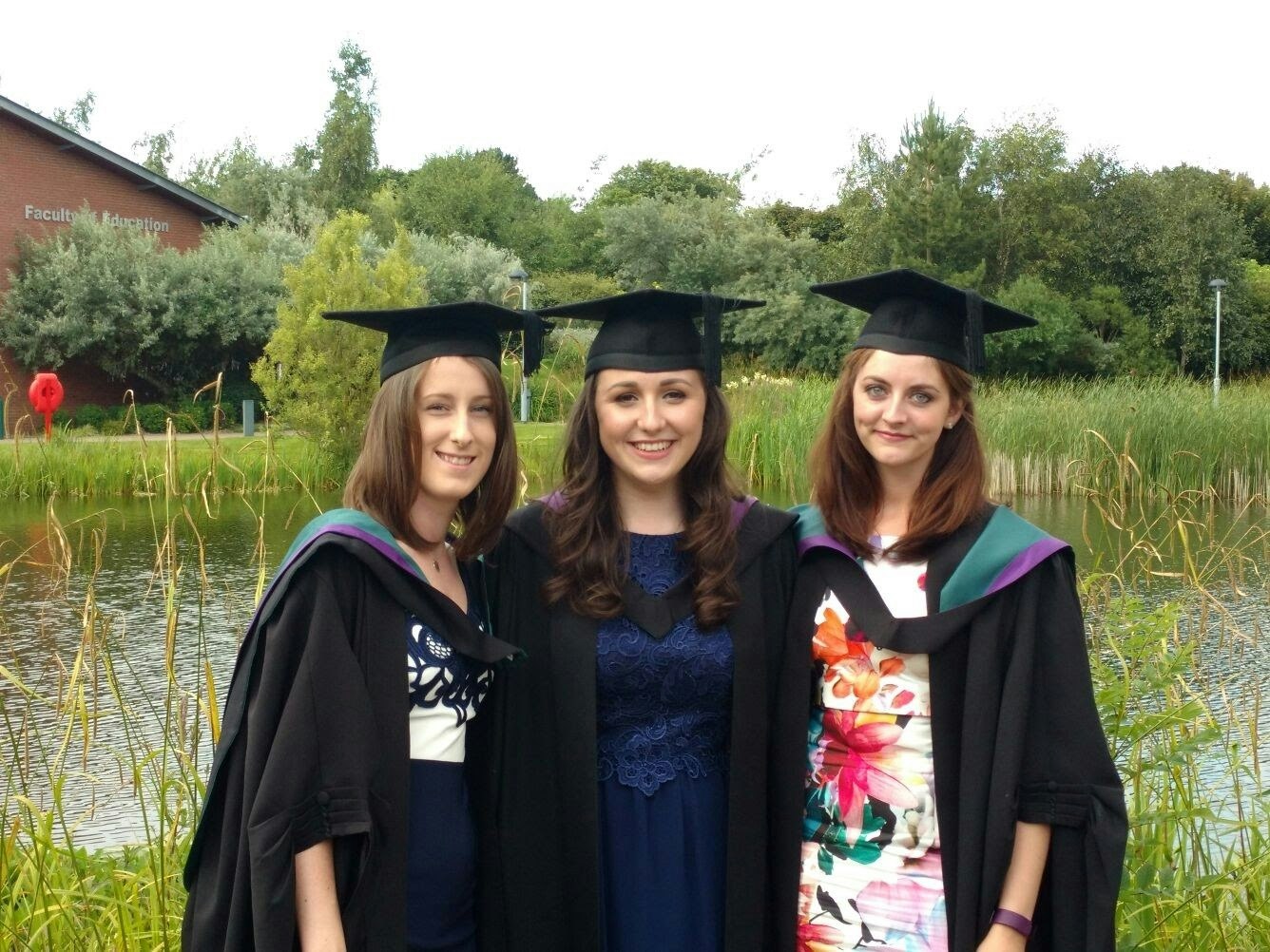 Join us to Believe, Belong and Become at BeyondTrust
If you would like to know why we are named One of the Great Places to Work for Women, and learn more about a career at BeyondTrust, head over to our careers page to find out more about our amazing culture and current vacancies around the world!
Jonathan Clarke,

Content Marketing Manager
An experienced marketer, Jonathan has worked in numerous marketing functions over the last 10 years. From content writing, demand generation, graphic design, public relations and social media. Such roles have given him a unique holistic view of global marketing synergy, allowing him to execute with purpose, passion and efficiency. Jonathan also loves animals, and adores his three cats and German Shepherd, Simba.