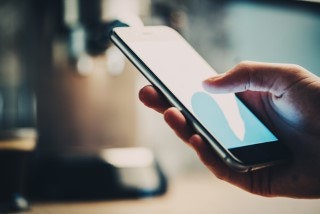 Camera phones.  They're everywhere.  Whether you're a diehard Apple fan, or if Android is more your style, you're never more than an arm's length away from some powerful technology.  But how often do we use these pocket powerhouses to assist in supporting our customers and employees, or just making the ever busy world of IT easier in general?  Sure, we can send emails and calls any time of day, but could we use other features as well?  With a camera in your pocket, you can do a lot more than take a few selfies.
Phones have had cameras for years with each version getting a little better than the last.  We've got flash and zoom, videos and panoramic, and a megapixel count to rival some standalone cameras themselves.  Let's put that to use in the world of support. 
In a world that's always connected, these phones can be the bridge for supporting issues outside the network.  If a computer goes offline and has an error message, seeing that message is a lot more helpful than a phone call with a customer that's trying to read it out.  Bomgar's InSight feature allows you to put a smart phone's camera to use, allowing the customer to point the camera at the screen and have a remote support technician see the error message for themselves as they guide the customer towards a solution.
In addition, if a technician is on-site in the server room, a remote technician or manager might need to see which cables are in which ports on the back of a box.  Instead of crawling behind everything or craning your neck to catch a glimpse, the camera phone in your pocket can do the work for you.  Turn on the flash and hold it behind the box.  Let the technician capture the screen shot and annotate which ports need to change, and you can easily make changes on-site while the remote technician monitors the results.
With only the cameras in our pockets, we can change the way support works, and enable our support teams to finish their jobs with less frustration and much less time. Check out this video on Bomgar InSight for a closer look at this method of support. 
Jake Chastain,

Director, Solutions Engineering
As a Director of Solutions Engineering at BeyondTrust, Jake is responsible for managing BeyondTrust's technical pre-sales team who demonstrate and guide audiences in how our products can help solve the challenges they face, as well as how these products fit inside their environments.

Jake joined BeyondTrust in 2012, and prior to becoming Director, he delivered demos and proof of concepts to customers across a wide variety of industries.

Jake holds a bachelor's in Psychology as well as one in Biological Sciences from the University of Georgia.