While many organizations have standardized their IT service management functions – such as managing tickets or incidents – around ServiceNow, many customers are now also utilizing ServiceNow for advanced use cases, such as Incident Response Management and Change Request management.

BeyondTrust is excited to announce a new ServiceNow Certified application, free for existing customers. PowerBroker Password Safe, our leading privileged password and session management solution, now includes a free certified application available from the ServiceNow Store to provide more options for users that need to check-out privileged credentials or sessions. The application provides an integrated user experience within ServiceNow.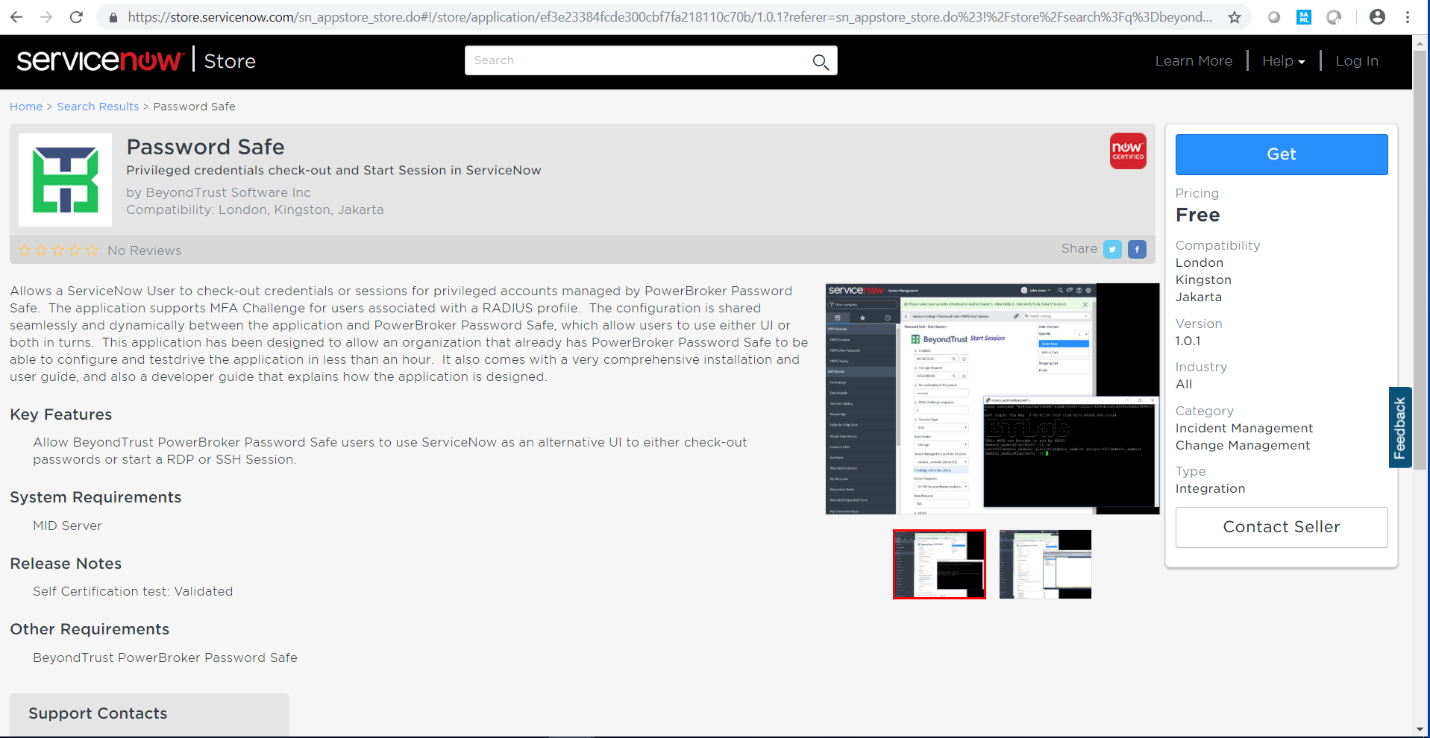 At a high level, this certified solution enables customers to use ServiceNow as an alternative UI to either check-out passwords for privileged accounts, or start a privileged session to a Windows or Unix server, or to an individual Windows or web application. Benefits of this solution include:
Seamlessly check-out credentials or sessions for privileged accounts managed by PowerBroker Password Safe
Full accountability via Active Session Monitoring and Session Recording – all actions searchable across and within sessions
Support MFA challenge for users associated with a RADIUS profile
Use either the ServiceNow or Password Safe user interface, simplifying usability
Configure and test drive the application in less than an hour, speeding time-to-value
To learn more about how to use this new integrated solution for password check-out and session initiation through ServiceNow, watch this video. This new integration is just one of many integrated use cases developed in conjunction with ServiceNow.
Matt Miller,

Director, Content Marketing & SEO
Matt Miller is Director, Content Marketing at BeyondTrust. Prior to BeyondTrust, he developed and executed marketing strategies on cybersecurity, cloud technologies, and data governance in roles at Accelerite (a business unit of Persistent Systems), WatchGuard Technologies, and Microsoft. Earlier in his career Matt held various roles in IR, marketing, and corporate communications in the biotech / biopharmaceutical industry. His experience and interests traverse cybersecurity, cloud / virtualization, IoT, economics, information governance, and risk management. He is also an avid homebrewer (working toward his Black Belt in beer) and writer.