In Partnership with: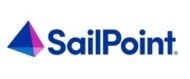 Join BeyondTrust, SailPoint, Ping Identity and Tenable for an exclusive event at the Hockey Hall of Fame.
Every use case from Zero Trust, Digital Transformation, or even Operational Technology ultimately can all boil down to how we manage the identities of the user. A strong integration amongst your technology stack, is what sets the foundation for a successful identity security strategy.
The blistering pace and expanding scope of cyberthreats and ransomware attacks is also forcing cyber insurance companies to steeply increase their rates and premiums, and even drop coverage for high-risk organizations.
During this exclusive event, you'll learn:
How BeyondTrust, SailPoint, Ping Identity and Tenable work together to create seamless integrations ,and efficient solutions to combat internal and external threats
How your organization can not only reduce cyber risk, but also qualify for cyber insurance or lower existing premiums
Join us at the Hockey Hall of Fame on May 16th, to define your Zero Trust Strategy, network with industry peers, take a private tour of the Museum, and enjoy happy hour with us!

Interested in hearing more about how we can provide a solution to solve your information security challenges? Be sure to save your seat today to hear directly from our teams on how we can support you and your organization.

Register now, space is VERY limited.
Agenda
Tuesday, May 16
Check-in and Welcome
4:00pm - 4:15pm EDT
Tuesday, May 16
Kick Off from Chris Hills, BeyondTrust's Chief Security Strategist
4:15pm - 4:45pm EDT
Learn how and why the cyber insurance market is changing, as well as new expectations for coverage.
Tuesday, May 16
Customer Case Study
4:45pm - 5:15pm EDT
Hear from a customer on how their journey to become intelligent with identity got them ahead of the game.
Tuesday, May 16
Partner Panel Unplugged
5:15pm - 5:45pm EDT
Experts from BeyondTrust, Ping Identity, SailPoint, and Tenable will dive into the importance of integration in your technology stack.
Tuesday, May 16
Closing Remarks
5:45pm - 6:00pm EDT
Tuesday, May 16
Networking, Private Tour and Happy Hour
6:00pm - 7:00pm EDT
Join us for drinks, food and giveaways! Each attendee will have the chance to take a look around the Hockey Hall of Fame!
Location